Hi, every one.Welcome to follow EHONG STEEL.We are manufacturing and trading integration company for different kinds of steel products.Our Factory is located in Tianjin, China.We are SSAW spiral welded steel pipe manufacturer.  Meanwhile ,We can also supply LSAW pipe,ERW pipe , seamless pipe, Square and rectangle steel hollow section, H beam, I beam, U channel, Angle bar, Flat bar, Deformed rebar, Steel coil and sheet in different surface treatment, PPGI roofing sheet & coil, iron wire & mesh and scaffoldings.
Theme of this issue, we would like to introduce some steel sheet products, which I think it is going to be beneficial for your business.
Hot rolled steel sheet.
Hot rolled steel sheet is mainly used in Building construction,Bridge Architecture.  

We can supply a variety of width and thickness in different surface treatment. Width: 600~3000mm.
And normal width is
1000mm,1250mm,1500mm,1800mm,2000mm,2200mm,2500mm,3000mm etc.
Thickness : 1.0mm ~100mm
Length : 1m~12m as customers demand
Steel grade: We have Q195, Q235 ,Q235B ,Q355B.
SS400, ASTM A36 ,S235JR,S355JOH,S355J2H, ST37 ,ST52 etc.
Besides, we can Slit narrow width steel sheet as customers request. This photo shows the process that we were slitting to small plates.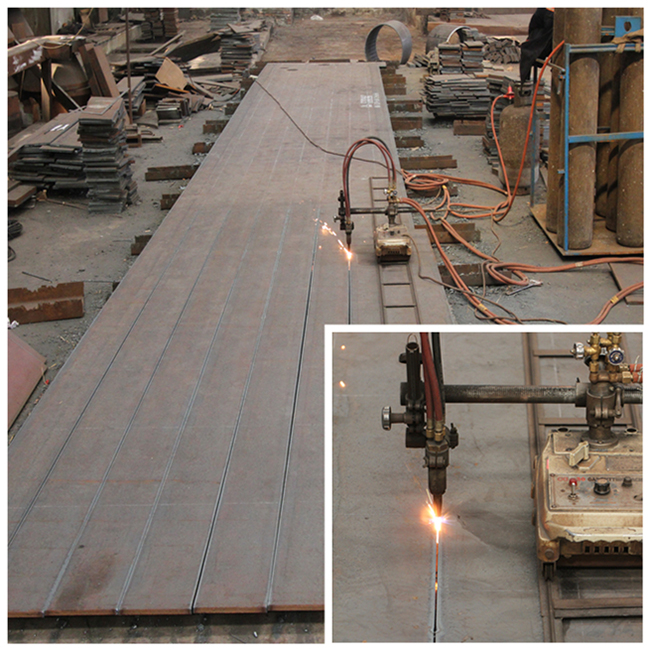 Now let's check out the Surface Treatment,Normally Hot rolled steel sheet is Bared surface like my sample,Surface touching is rough. It is easy to get rust especially in air and rain. So We can also oiled, Color Painted,Galvanized to protect it from getting rust.
This side is checkered plate. You can see the surface design.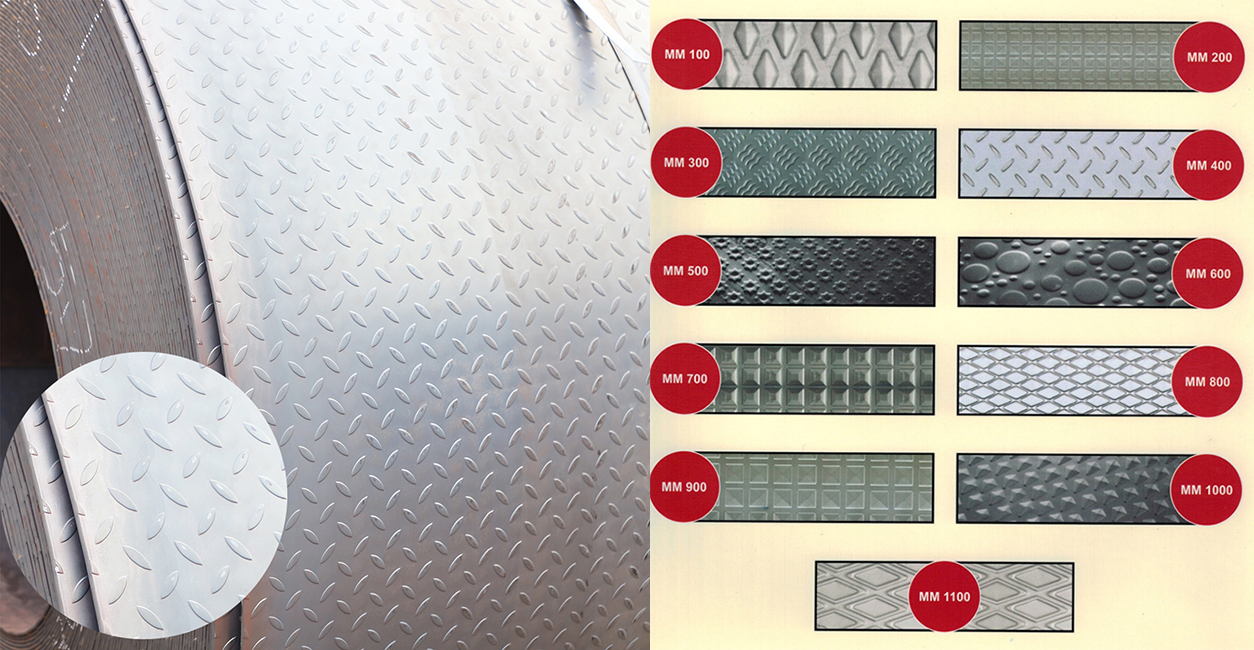 About checkered plate, we have several types of design. these are some photos for your reference. Such as diamond, tear and round bean. Normally diamond plate is most welcome.
Normally if we keep ready stock.Can deliver immediately.If fresh production,15~20 days can be finished.
The next product that I wanna introduce is Cold rolled steel coil and sheet .  
Thickness: 0.12~4.5mm
Width: 8mm~1250mm ( Normal width 1000mm 1200mm 1220mm 1250mm and 1500mm)
Steel grade: Q195 Q235A Q355 SPCC, SPCD, SPCE, ST12~15, DC01~06 and so on.
Q195 Q235,SPCC DC01 is common use material. Normally for steel furniture pipes and profiles ,Refrigerator casing,oil drum and so on.
DC04 to DC06 SPCD SPCE are deep drawn and elongation material . Specially use in vehicle components and some other parts.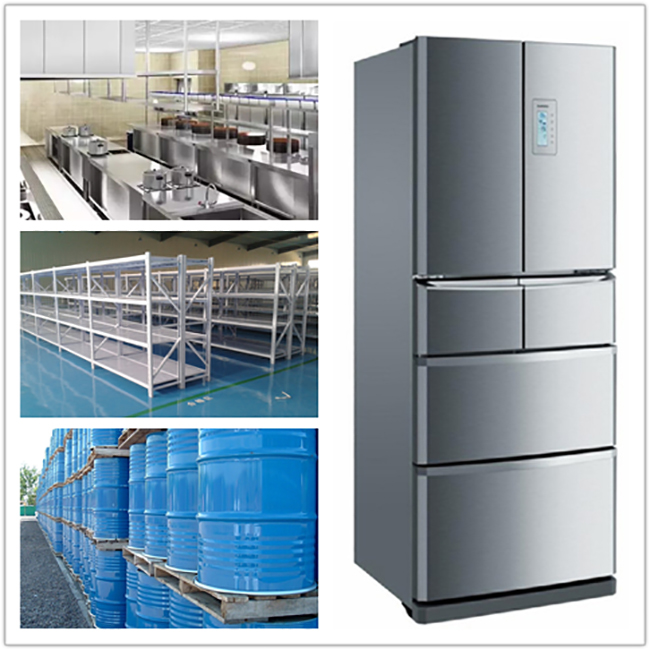 we can slit to narrow width steel tape. This is our slitting production line.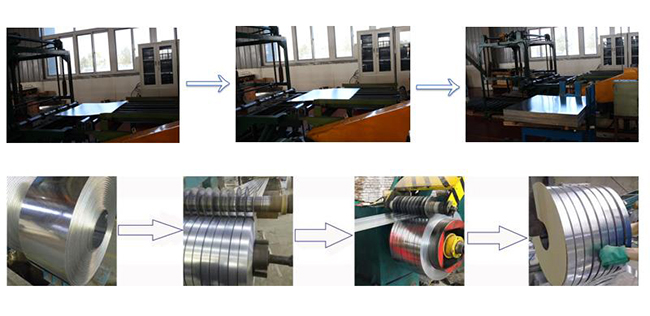 Cold rolled steel coil touching is smooth and bright.Because Cold rolled steel coil is also easy to get rust especially in air and rain, so we often paint oil , zinc coated or color painted on surface to slow its rusting time.
We have bright annealing, full black annealing and batch annealing 3 different types.
We can obviously see from the photos that Bright annealing surface somehow looks like stainless, and full black annealing is uniform black color, But batch annealing is different shades of half black color.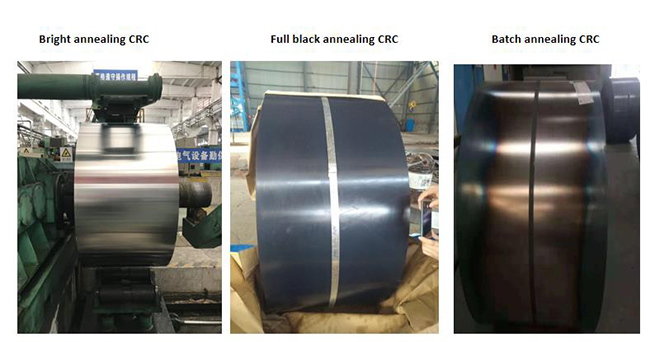 Normally bright annealing and full black annealing cold rolled steel coil will be more expensive than batch annealing cold rolled steel coil.  
The main reason that makes the cost gap is because of the different production technology.
Bright annealing and full black annealing cold rolled steel coil request higher standard annealing facilities and more strict temperature controlling. So bright annealing and full black annealing cold rolled steel coil can control physical properties more accurately comparing with the batch annealing cold rolled steel coil. Besides, material will be easier to be formed and shaped while using.
---
Post time: Nov-26-2020